Proudly Serving 130+ Epic Customers
InstaMed has built a sophisticated, end-to-end integration with Epic that enables a seamless and secure payments experience across all Epic modules. With InstaMed, Epic organizations can deliver the best-possible healthcare payments experience for consumers, while significantly reducing their PCI scope and improving staff efficiency.
Our integration supports card and check processing, real-time, automated payment posting into Epic, a robust reporting platform for enterprise-wide and omnichannel analytics, and secure payment posting with point-to-point encryption (P2PE) and tokenization.
Payment
InstaMed supports end-to-end integrated payments that work across Epic modules, including non-Epic transactions. Offer omnichannel payments options, including integrated check processing, and accept advanced payment methods, like digital wallet, EMV, Apple Pay and Google Pay. Ensure payments are protected with payment device options including including Healthcare Payments P2PE, our PCI-Validated P2PE solution.
Patient Billing
The InstaMed Patient Billing solution is designed to reduce friction in the billing process by delivering easy-to-understand statements and driving online payments. Our solution supports both Epic-generated statements and InstaMed consumer-tested statements with statement image integration into Epic.
Eligibility, Claims and Remittances
InstaMed supports real-time eligibility and claims processing to reach all of your payers. We promise system availability of greater than 99.9%, data security and 24/7, U.S.-based customer support.
The InstaMed Difference
InstaMed is a combined gateway, payment processor, patient statement solution and clearinghouse.
InstaMed is fully accountable for all payments from swipe to settlement. Eliminate the hassle and costs of dealing with multiple vendors and rest easy that if you ever need support, you have one dedicated revenue cycle partner.
Protect Payments and Reduce PCI DSS Scope
At InstaMed, nothing is more important than protecting payment data. Our solutions support tokenization and PCI-Validated P2PE to remove credit card data from healthcare organization environments and keep payments secure.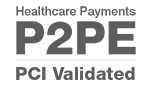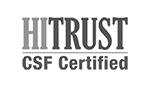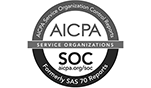 InstaMed has a history of payments innovation with Epic. We've worked with Epic to design, build and test new technologies including EMV, Apple Pay, Google Pay, integrated check processing and support for external payments page integration in MyChart. Our mutual customers have had success improving their patient payments processes and PCI compliance by leveraging InstaMed solutions integrated with Epic.
"The team at InstaMed understood our requirements and our Epic software and was able to design a fast implementation that immediately delivered results and never distracted or hindered our staff or processes."
"InstaMed has the most impressive security and compliance program that I have ever seen. We've been able to design a seamless payment experience for patients within our patient portal without cardholder data ever touching our servers. InstaMed has enabled us to save six-figures while achieving maximum PCI scope reduction for online payments."
"InstaMed's track record of successful Epic integration along with their commitment to continue integrating with Epic inspires confidence that we will have a long-term solution that will benefit our patients while simplifying our own infrastructure."
"There are a lot of different points where you could be collecting payment, and you really need to make sure that those payments are protected in what we call "end-to-end," which is one of the reasons we selected InstaMed."
"Boston Children's looks to InstaMed as a dedicated partner that shares our vision of a better payment experience for families. We are excited about InstaMed's relentless focus on innovation, especially payment integration in Epic. InstaMed has helped stop the loss of money due to missed collection opportunities, which allows us to keep the lights on as they say and remain independent."
Connect with InstaMed at Upcoming Events
Events and Dates TBA